Corporate Lunch Catering
Ready to try custom family-style lunches delivered right to your office? Fill out the form for a free consultation and a representative will be in touch.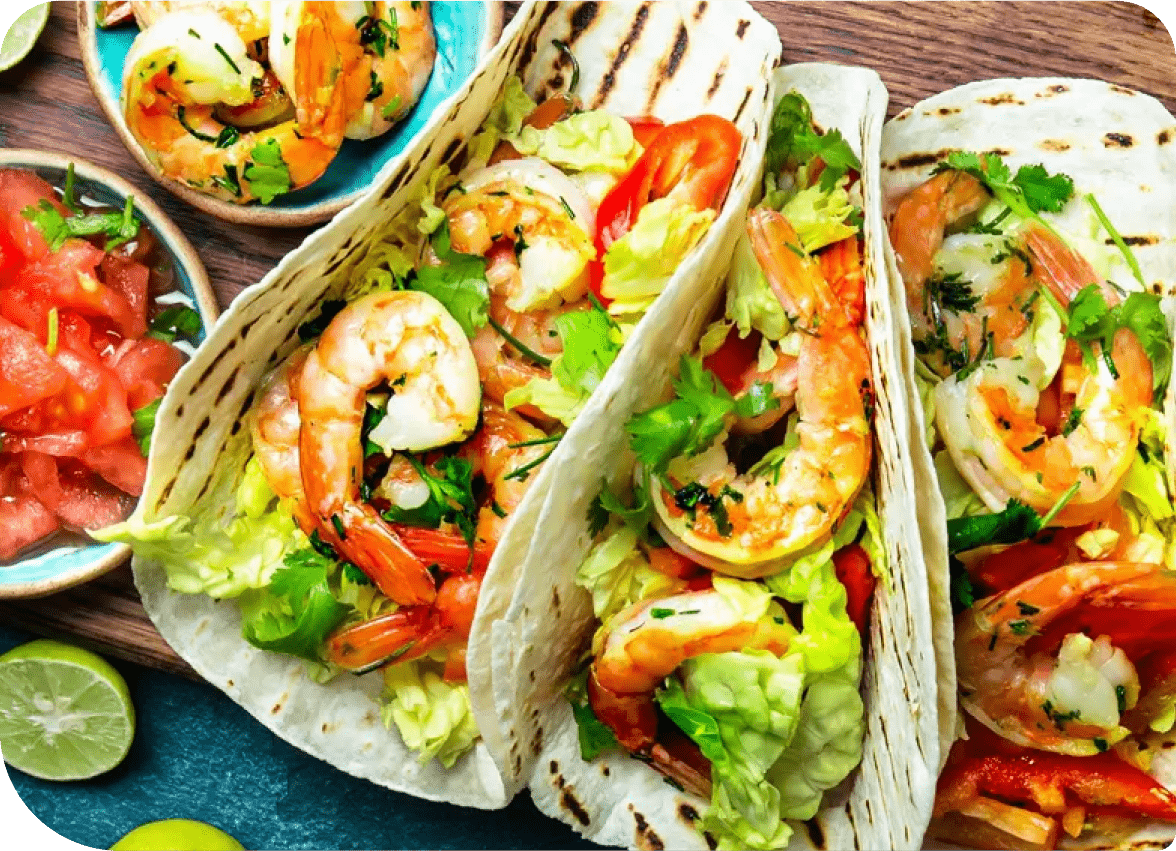 Corporate Lunch Catering Service for Any Office Occasion
Make meetings more memorable with corporate lunch catering. Whether you want catering for a one-time event or lunch delivery on a consistent schedule, Zerocater has local, innovative, and delicious food options for your team.
Zerocater's unique approach to corporate lunch catering is our partnership with local, highly-rated restaurants, chefs, caterers, and food trucks you'll love. Additionally, every family-style meal is customized to your team's preferences and dietary needs.
What Makes Zerocater's Corporate Lunch Stand Out?
It's more than amazing food that makes Zerocater stand out. Every effortless family-style lunch includes:
Tailored Food and Service
Meals are customized based on your team's specific preferences and dietary restrictions. Each menu item is labeled, so everyone knows what is on the table.
All-inclusive Catering Service
Zerocater is more than food delivery. We handle menu customization, food set up, and real-time support. All that's left for you to do is eat and enjoy.
Affordable Rates
Menus are created based on your per-person budget—all pricing includes tax, tip, and delivery.
Perfect Portions
Based on your headcount, family-style lunches are designed with an appropriate blend of protein, vegetables, and starch. Your team's feedback helps adjust portions for future Zerocater meals.
Fresh Take on Corporate Lunch
Zerocater provides family-style lunches from the best restaurants, caterers, and food trucks in your area. Whether you are interested in BBQ, Sushi, American or another cuisine, Zerocater delivers unmatched meal experiences. Our network of 450+ culinary partners includes more than 100 unique cuisines—you'll never get bored with the variety of meals offered. Zerocater's flexibility makes it easier than ever for you to feed your team. Some of the perks include:
All-inclusive catering service: from meal curation to food delivery and setup, all with cutlery included (plates, serving utensils, and napkins).
Highly trained and dedicated onsite catering staff: responsible for all meal setup, cleanup, and leftover food donation.
Family-style setup: with platters that employees can build their own plates with to accommodate their taste preferences and dietary restrictions including gluten-free, vegan, and more.
Customized meals from local restaurants: with over 450 culinary partners offering more than 100 cuisines, we can create custom lunch menus tailored to any occasion and event theme.
Enterprise-caliber presentation: customize corporate lunch catering to complement the unique requirements of your office design and company culture.
Personalized Lunches for Every Preference
Zerocater offers innovative catered lunch ideas for the office. Thinking outside the box of standard lunch fare, Zerocater designs meals sourced from creative local entrepreneurs. You and your team will experience the area's finest, without needing to leave the office.
Where Zerocater's Corporate Lunch Catering Service is Available
Zerocater partners with only the best local restaurants, chefs, cafes, food trucks, and other top purveyors in the following metropolitan areas to offer a lunch program your entire company will love.
Recurring or One-time Lunch, We've Got You Covered!
Ready to learn more about our corporate lunch catering? Contact us today!
Zerocater Reviews: The Proof Is In The Pudding…
Does providing food for your employees really have tangible benefits? Hear from Zerocater clients to see how offices like yours use food to build a better workplace.
George A.
Verified Buyer
A Verified Buyer is a user who has purchased the reviewed product through our store.
★ ★ ★ ★ ★
Quick and Affordable!
They were extremely quick to provide a catered event within a couple days!
Christine ..
Verified Buyer
A Verified Buyer is a user who has purchased the reviewed product through our store.
★ ★ ★ ★ ★
Helpful staff, timely deliveries
The catering staff always delivers on time and every time I make an order, staff do their best to find a great option with dietary restrictions and schedule food quickly. This is a stress free meal catering program!